TOUCH THE SUN
Authored by Noreen Grice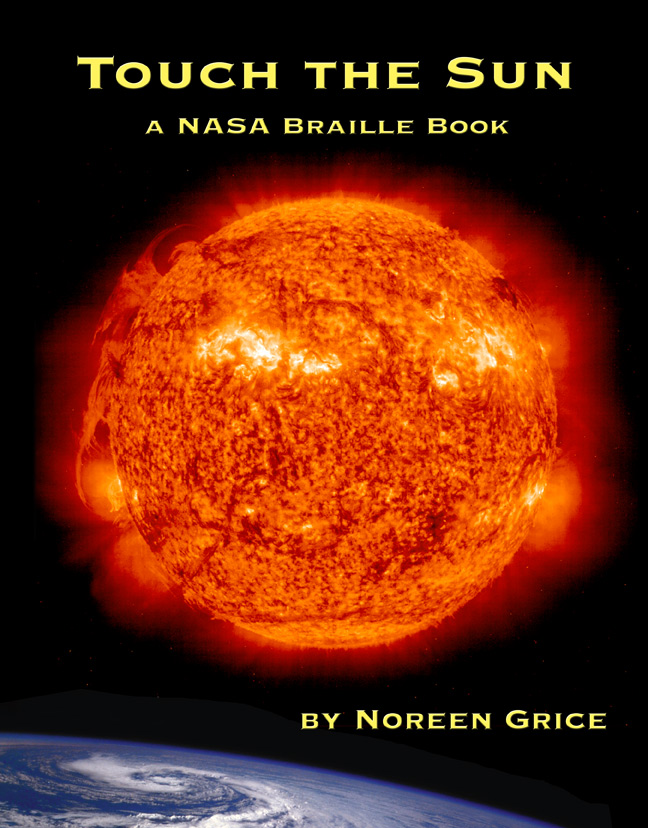 Touch the Sun: A NASA Braille Book is 68 pages long. The text is in print and Braille and the images are silk screened color on plastic/vinyl.
There are 16 touchable color images
(Earth and Sun Comparison, Full Sun, Interior Layers of the Sun, Erupting Prominences, Comparison of Prominence and Earth,
Sun with Magnetic Field Lines, Sun as Seen by TRACE Satellite, Sun with Sunspots, Sunspots Motion Over Time,
Size Comparison of Earth and a Sunspot, Coronal Mass Ejection, Coronal Mass Ejections Over Time, Ultraviolet View of Sun's Disk, Close-Up of Ultraviolet Sun,
Sun During a Solar Storm, Space Weather).

Touch the Sun (published in 2005) --contains embossed color images of our dynamic sun including sunspots, eruptions, magnetic fields and space weather.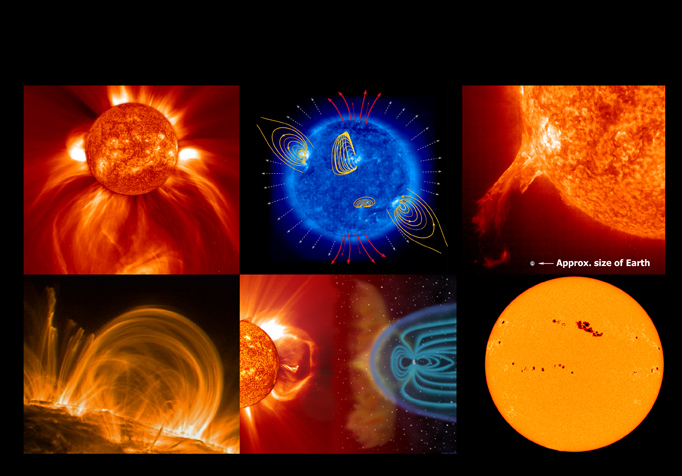 (samples of images in Touch the Sun, Steele Hill, Goddard Space Flight Center)





Book Noreen Grice to speak at your organization