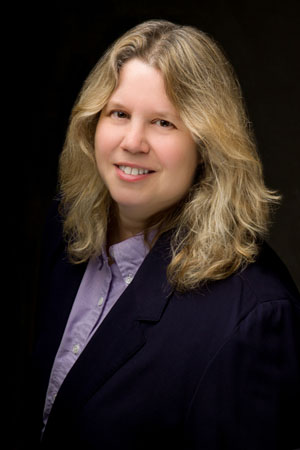 Noreen Grice is a sought after speaker on the topics of making space science accessible to people with special needs, providing a welcoming and participatory environment for learners, and taking the"dis" out of (dis)abilities. Noreen Grice is an established communicator, educator and entrepreneur with an extensive background in planetarium and informal science education and a commitment to diversity, equity, inclusion and accessibility. She has written, organized and presented planetarium programs to about 1.4 million people (really!) and is the recipient of the Klumpke-Roberts award (previously bestowed upon Carl Sagan) by the Astronomical Society of the Pacific for "outstanding contributions to the public understanding and appreciation of astronomy."
Grice speaks extensively on accessible astronomy instructional strategies for educators and students, consults with organizations seeking to make their products and programs more accessible and designs materials for diverse learners, creating experiences that are immersive, engaging and memorable. She holds a bachelor's degree in astronomy from Boston University, a master's degree in astronomy from San Diego State University, a master's degree in business administration from Central Connecticut State University and certificates in museum studies (Tufts University) and assistive technology applications (California State University Northridge).
Whether Noreen is speaking at a convention podium or in a planetarium, conducting a teacher workshop,
portraying astronomer Maria Mitchell, or simulating a mission to Mars with students who are blind, her energy, enthusiasm and belief that nothing is impossible are contagious.
Popular Presentations:
* Putting Out the Welcome Sign: Making the Universe More Accessible for Everyone
* Sweeping the Skies with Maria Mitchell – America's First Woman Astronomer (in character)
* The Accessible Planetarium: Why It's Good for Your Bottom Line (a business model)
* Touring the Sky Tonight: Where to Look and What to See!
* The You Can Do Astronomy Teacher and Student Workshops


Speaking Engagements Include:
American Astronomical Society; Boston MA (chaired science panel)
American Geophysical Union; San Francisco CA (2 presentations)
Astronomical Society of the Pacific; Tucson AZ
Astronomical League; national online webinar
Boston University; Harriet Richards House (award recipient speech)
International Astronomical Union; Athens Greece (2 presentations)
International Planetarium Society; Montreal Canada (chaired educator panel)
Lexington Community Education; Lexington MA
Malden Reads; Malden MA (2 presentations)
McAuliffe-Shepard Discovery Center; Concord NH
McCarthy Observatory; New Milford, CT
Middle Atlantic Planetarium Society; conference banquet speech
National Air & Space Museum; Washington DC
National Federation of the Blind; Baltimore MD
Perkins School for the Blind; Watertown MA
Salem State College; Salem MA (4 presentations)
SciAccess; Ohio State University
Space Telescope Science Institute; Baltimore MD
Stellafane Convention; Springfield VT
Western CT State University; Danbury CT
Yale University Planetarium/Observatory; New Haven CT
Yerkes Observatory, Williams Bay, WI


For information about rates and availability, please contact You Can Do Astronomy.